Home » Posts tagged 'WWI'
Tag Archives:
WWI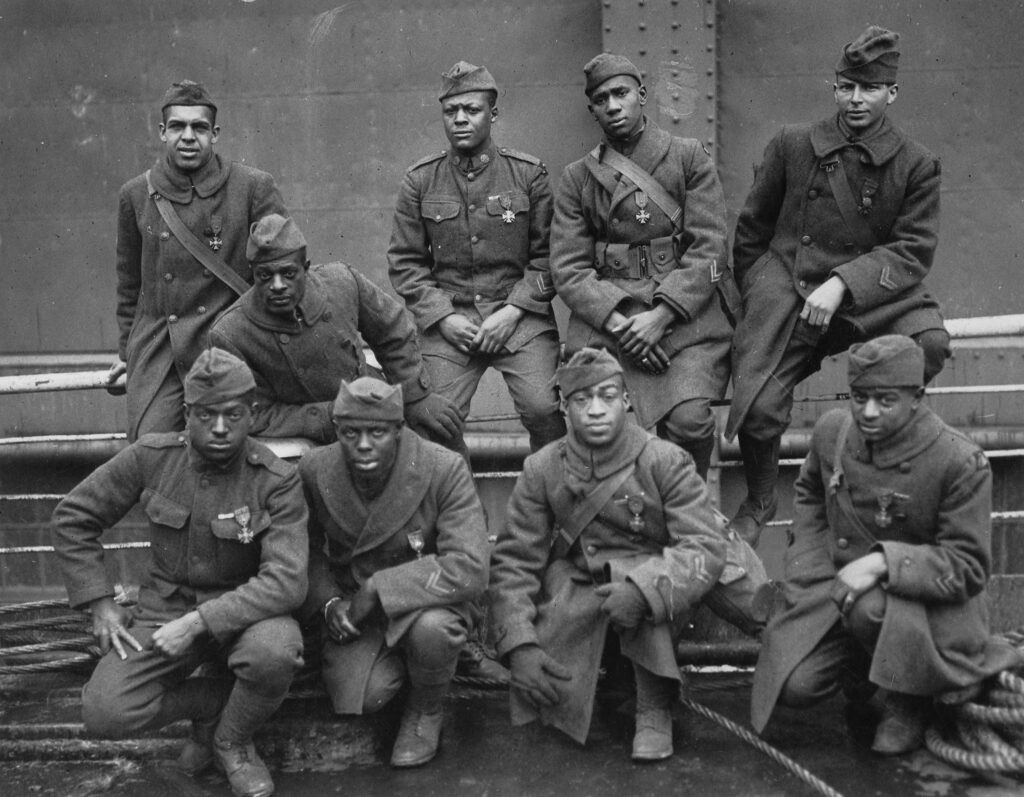 Happy Veteran's Day, but don't talk to the Frenchwomen.
I read tonight that during WW1 "Brigadier General James B. Erwin issued an order which forbade Black soldiers of the 92nd Division to speak to Frenchwomen. American military policemen arrested Negroes who were caught talking to Frenchwomen." 92 Division? 92 Division? Yes, I remember now. My grandfather, Thomas McKinley Lyles. He was in France during WWI, (CPL 804 Pioneer Infantry, 92 Division). I just wonder if Grandpa ever spoke to a Frenchwoman?