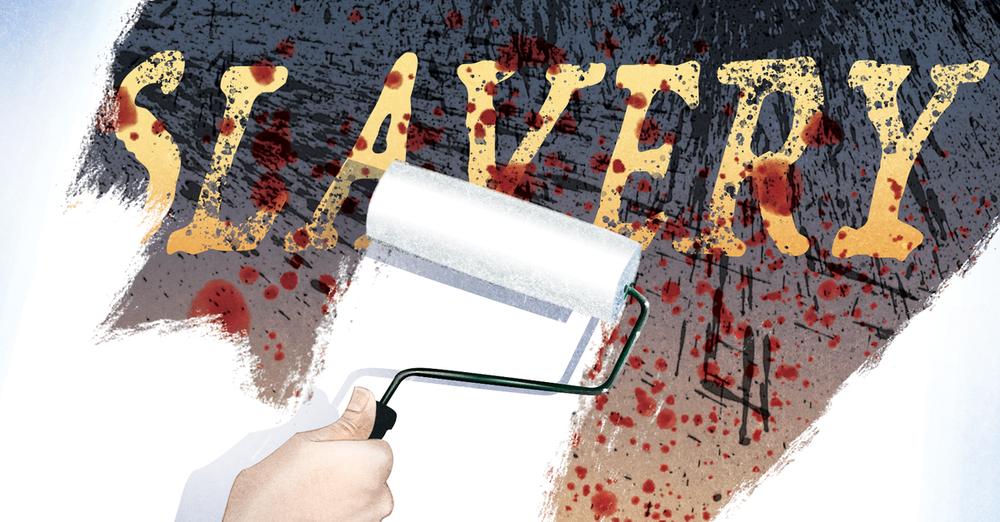 This is an old blog post I wrote about my experiences as the first black family on a previously all-white block in Chicago during the height of the Civil Rights Movement.Original post: https://kevinlyles.digital.uic.edu/race/freshly-painted-white-walls/
I have reposted it here [below] for your viewing and analysis/comment.
PolS 354. You should comment regarding the cases we have read regarding freedom of expression and assembly. Specifically, the fundamental constitutional rights of the crowd to assemble on public property and express themselves freely near my home.
PolS 358. You should comment regarding the cases we have read regarding fair housing, The 1969 Fair Housing Act, freedom of assembly, and any other constitutional issues raised in PolS 358.
PolS 359. To what extent does/can access to voting address the day-to-day experiences of marginalized groups? We moved into this "new" house the same year as the passage of the 1965 Voting Rights Act.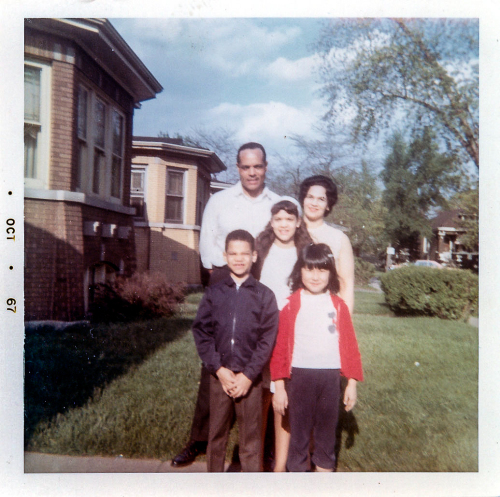 Chicago, according to the 1959 U.S. Commission on Civil Rights, was the "most residentially segregated large city in the nation." That was the year I was born.
I was born on the South-side of Chicago before the 1964 Civil Rights Act, and only four years after the Brown decree (1955). I learned about racial violence at an early age—when my parents purchased their first home. We were "blockbusters," the first black family on the block in 1965. I was in half-day kindergarten when my parents drove my sister and me to see "our" first new house. It seemed huge. There was not one piece of furniture and every wall in every room was freshly painted white. Painted to conceal the damage done by the previous owners who moved away in the middle of the night. There was a fireplace and mantelpiece in the living room (new vocabulary word for me) and a huge backyard where I would later pitch my tent and pretend to camp. It was so much bigger than our apartment where I had arrived 5 years earlier as a newborn and now shared a room with my older sister. My sister and I ran through the house pretending to get lost in the small rooms. I climbed inside the kitchen cabinets. There was also a full basement; i.e., secret lab/dungeon/pirate cave/ big wheel race course. And best of all, I was going to have my own room. My own room, where I would learn to read, count, play with G.I. Joe, Hot Wheels, whittle my pinewood derby cars for cub scout merit badges, toss a ball in the air lying in the new bed, and stick chewed Bazooka Joe bubble gum under my desk. Yes, my very own first desk and bookshelf that later became homework prison. And my older sister, with her long reddish hair and freckles, would have to stay out!
I still remember that first day clearly; but, also the first night after we actually moved into the house.  We were the first "Negro" family on the block during the height of the civil rights movement.  A group of "white" neighbors, threw a trash can of burning paper in our backyard that first night. Some were yelling "niggers go home," and some threw rocks at the back windows.  And, because my mother "looks white," it may have appeared to some that not only had a Negro family moved in the neighborhood, but possibly an interracial family!  I understood none of this at the time.  Why would people try to set our house on fire?  I remember my Dad (a WWII veteran) and my mother's brother (a Korean War veteran) standing on the back porch that night.  "Uncle Doc" was a young Chicago policeman and I saw that he had his pistol in his hand and he was shining a flashlight from the back porch into that huge dark yard and alley behind the house.  He was using words I don't think I ever heard before.  My Dad was also angry, why?  I had never really seen him angry before.  My mother yelled at me to go back to my room and stay there.  She said it "really mean," like she would kill me if I did not obey.  I think that scared me the most.  I ran to my sister's room.  I recall Mom saying to my Dad and Uncle "they're going to burn us out."  She also used some words new to my vocabulary.  Why was everyone so angry, so mad?  This went on for a while, to varying degrees, but never as bad as that first night.  The "white" kids on the block were never allowed to play with me. But soon "white flight" took off on our block[s] and that was that.  The next summer, my Dad marched with thousands of others when Dr. King was stoned in broad daylight in Gage Park, Chicago, on August 5, 1966.
As a child, I always thought I was smart. Not because I necessarily earned excellent grades, but because my parents kept telling me I was smart. Funny how kids believe what their parents tell them. I was formally educated in a Chicago Public elementary school; then a private middle school, a private high school; and then top-rated public universities for my BA and MA. I earned my Ph.D. at a prestigious private university where I wore the armor of being "the one" black graduate student in the graduate program the entire time I was there. Next, a Stanford University post-doc. Most of my formal education, like the walls in our first new house, was freshly painted white.
Anyway, my formal education prepared me for my career in the academy. The older I get, the more time I spend struggling to unlearn the myths I was taught (and even now sometimes teach). Integrating what I learned alone in the "stacks of libraries," with what I learned growing up on the South-side of Chicago is increasingly irreconcilable. But I am still here. And to paraphrase Baldwin, "to be here means that I can't be anywhere else."