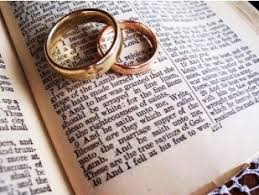 Churches do not perform marriages. Churches perform weddings. A "wedding" is a ceremony and associated events to celebrate a marriage. These rituals are important for many reasons.
Marriage is a legal contract, a permit you pay for at your county or city clerk's office. It is the legal union of two people. Once a couple is married, their rights and responsibilities toward one another concerning property and support are defined by the laws of the state in which they live.
We should not confuse the two. No matter who you love, you have a RIGHT to be married. But, you may not be allowed to have a wedding in the place (church, synagogue, mosque, etc.) of your choosing.